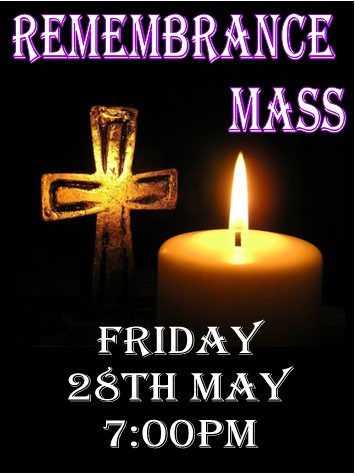 Date
May 28 2021
Expired!
Remembrance Mass
A Remembrance Mass will be held for those in our Parish who have lost family and friends during Covid-19 (Nationally and internationally) who were unable to attend to them or their funerals.
This special Mass will be celebrated on Friday, 28th May at 7:00pm.
If you would like to have this Mass offered for a recently deceased person, please contact the Parish office my Monday, 24th May to provide names and a photograph which will be displayed in front of the altar.