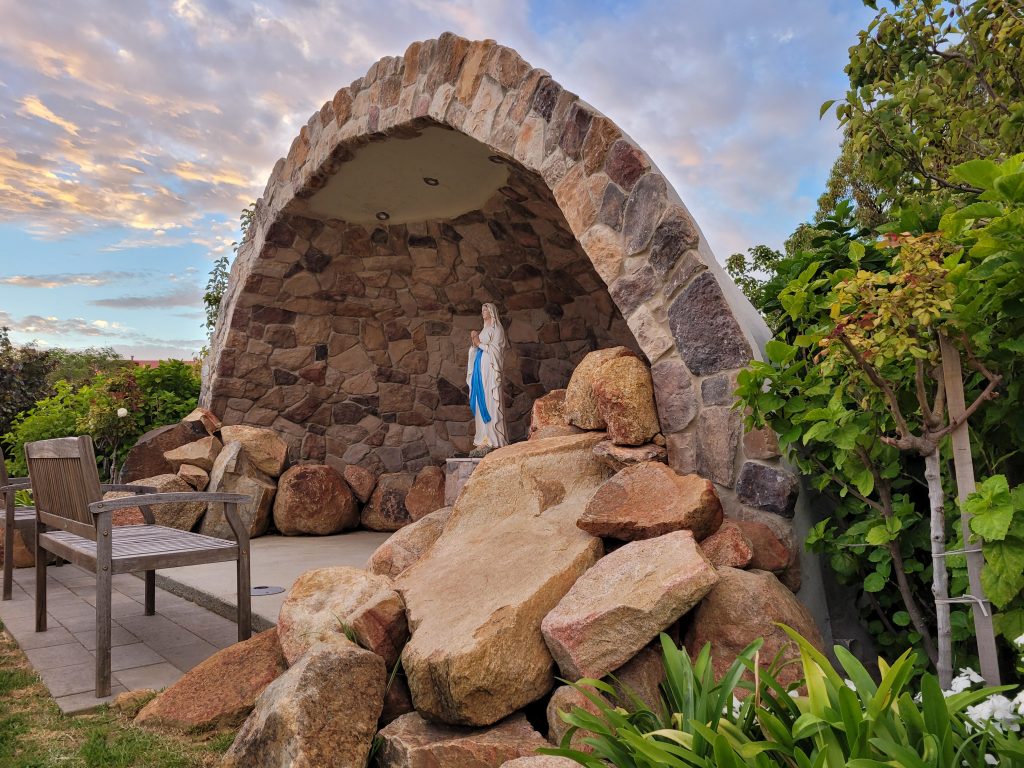 The commencement of our Grotto and gardens project began in 2015 with the establishment of a grotto committee and plans submitted to the shire for approval in September.

An appeal of "donate" a brick to the construction was promoted and a grotto presentation with an artist's impression was set up in the church foyer to provide parishioners with costings for the project.
Work on the Grotto commenced in January of 2016, with initial laying of the formwork and building work began in March. This was followed by landscaping, paving and fencing. A few busy bees were held where trees and shrubs were planted in the grotto gardens.

Throughout the year we held many Grotto fundraising events and with the generous donations of some parishioners we we able to finish construction.

The statue of Our Lady which is over 80 years old, was rescued from the gardens of the old Agricultural School in Tardun. After restoration work by Dale it became the centrepiece of the grotto.

The official opening and blessing of the Grotto of 'Our Lady of the Immaculate Conception' was held on Saturday 10th of December, 2016 by Bishop Karol Kulczychi SDS at the conclusion of the 6pm Mass. This was followed by a light supper.

Over the past years with the diligent care and hard work of a few volunteers, the Grotto and gardens is a place to sit and pray in a environment of beauty and tranquillity.