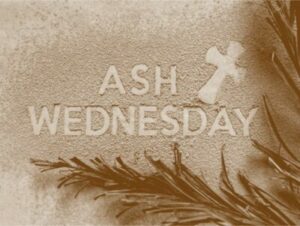 Date
Feb 22 2023
Expired!
Ash Wednesday 22nd February – Mass at 8.30am & 7.30pm
Ash Wednesday marks the beginning of the Season of Lent. It is a season of penance, reflection, and fasting which prepares us for Christ's Resurrection on Easter Sunday, through which we attain redemption.
The ashes are made from the blessed palms used in the Palm Sunday celebration of the previous year. The ashes are blessed with Holy Water and are scented by exposure to incense. While the ashes symbolise penance and contrition, they are also a reminder that God is gracious and merciful to those who call on Him with repentant hearts. His Divine mercy is of utmost importance during the season of Lent, and the Church calls on us to seek that mercy during the entire Lenten season with reflection, prayer and penance.