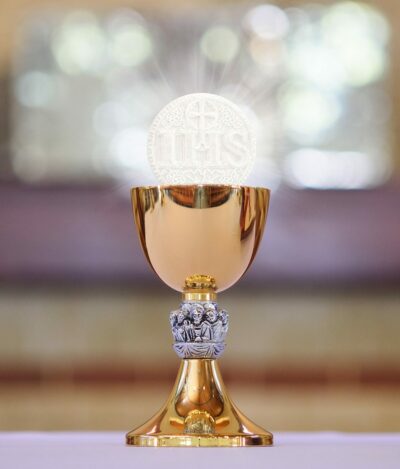 Date
Jun 19 2022
Expired!
Feast of Corpus Christi
This Weekend we celebrate the Feast of the Most Holy Body and Blood of Christ (Corpus Christi)
During the Passover meal, the Jewish people remember God's saving deeds in the past. In this act of remembering, God's saving power is experienced in the present. Through the ritual meal of the last supper, Jesus points to a future event, his crucifixion, in which his body will be broken and his blood shed to inaugurate a new covenant between God and humankind.
In the Eucharist we remember Christ's saving action and participate in its fruits.
Please join our procession of the Blessed Sacrament directly after the 10am Mass (weather permitting).