National Catholic Men's Gathering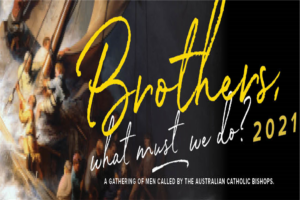 'Brothers what must we do?'
The Australian Catholic Men's Gathering will be launched online nationally on Saturday 31st July.  In the Year of St Joseph, this gathering is being offered as a free event fore registered participants in all dioceses across Australia.  Their aim is to inspire and encourage all Catholic men with a vision for personal discipleship, service and mission in the family, parish/diocese and the world. The event will feature three main sessions, on the following topics 'Man of God' 'Man of Service' and 'Man of Character'. For more information and to register, go to www.catholicmensgathering.com.au
For men in our Parish we will be hosting a Session on Monday 16th August at 7.30pm – More details to follow.